Be ready to stay two or three hours to really enjoy the visit and the games…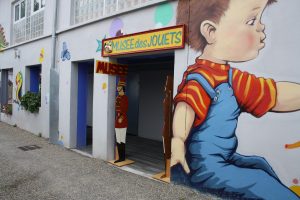 Opening hours
The museum is open all year round on wednesday, saturday and sunday from 14:00 till 18:00 .
During school hollidays, the opening days run from wednesday trough sunday and will be precised in due time .
The museum is allowed to receive people with motion handicap .
Museum description
An area of 600 square meters and a well-organized display at children's height ,the museum presents more than 3000 pieces, some of them of high value and older than a century.

This museum is the work of art of a passionate man who has spared neither his time nor his passion.
Thanks to the association's support, he manages to make this place come alive and he tells stories and anecdotes, sometimes quite unusual, on all these toys. Presentation sheets are displayed in each area to present these objects and also tell their stories.
If you like small trains, you will find circuits with locomotives, among which the oldest one date from the beginning of the XX century
Hundred-year-old dolls will make you dream as well as toy tea sets, cradles and sewing machines …
What about the car collection of all types ? Let's admire a beautiful model with a complete engine from pistons to the gearbox.
The Tour De France story is presented with its publicity caravan and thousands of racing cyclists and you will even be able to admire some of their jerseys !
Then, you will arrive to the « Meccano » workshop with its great models giving an opportunity to kids to show their ability in building an object.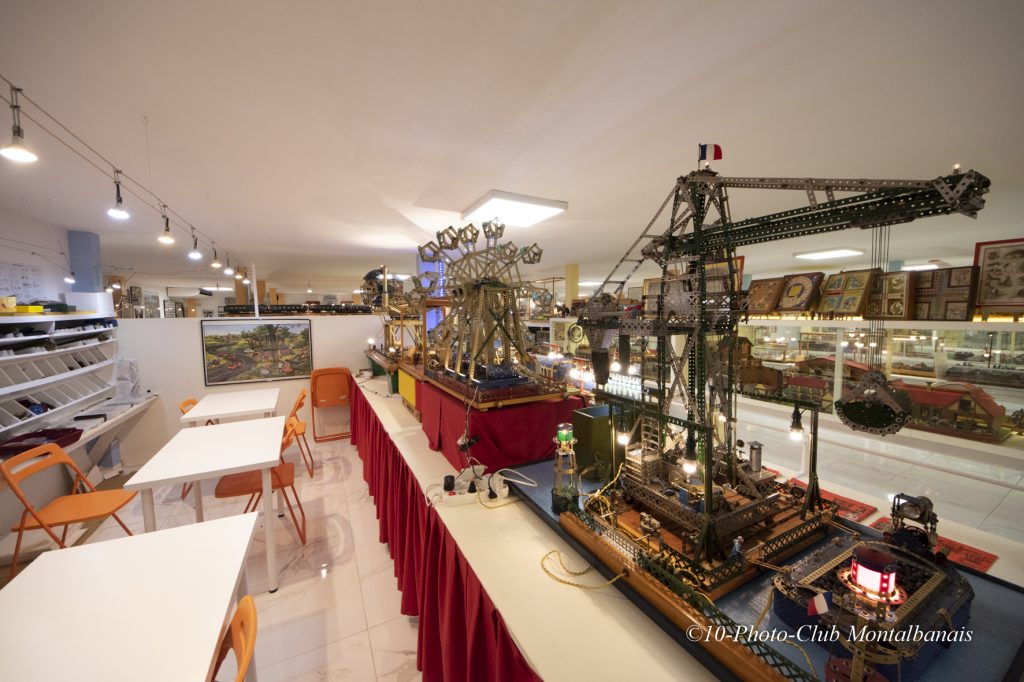 You will have the opportunity to admire ships of all kinds and sailboat models . On the way, you will even discover famous monument models such as Montauban Cathedral or Chenonceaux Castle.
You will discover many society games that are nearly not used any more nowadays ( children prefering digital games) but they are part of our one–thousand-year old culture. Who knows now that snakes and ladders was a game invented during the Trojan war Times ?
Don't miss the circus with its high big top, its caravan and its animals.
Feel passionately about history with the little soldiers … from paper soldiers to lead soldiers, from the richly colours of the Empire to camouflage clothes of nowadays.
Wooden rocking horses will bring you back to the time of your childhood.
Finally, stay for a while at the playground where children and adults are invited to display their skills and their dexterity.
The playroom available to visitors includes games for all ages from three years old : early-learning games on groundsheets, building games, small soldiers, Cow-Boys and Indians, society games, table football, pinball machines …
There is a « punch and judy » puppet and there are three-finger puppets available to children willing to learn how to play with them. The children will then have the opportunity to act little plays.
Montauban Toy Museum invites you to come, children and adults, and discover or remind you of toys you enjoyed when you were a child.
You will be surrounded by thousands of traditional games and toys.